Theatre: "Το Νησί των Σκλάβων"(The Island of Slaves) -Original title "L'île des esclaves" – Chania 3rd – 7th November
The Theatre Group "4" performs  the dark comedy by Pierre Carlet de Chamblain de Marivaux, one of the most important playwrights of the 18th century in France, that travels from 1725 France, takes its breath from French May 1968 and arrives in Chania in 2018.
WHEN: 3rd – 7th November 21.00
WHERE:Venizelos Conservatory, Nikiforou Foka 5, Chania
General entrance: € 10,-

Tel.: 2821043067  or   697 81 15 622
Original title L'île des esclaves (Island of Slaves)
The play is characterized by a mix of genres: Greek characters, a shipwreck leaning towards tragedy, and social commentary. However, the play is essentially a comedy with its confusion of sentiments, exchange of power between masters and valets, and finally the appearance of Arlequin.

The play tells the story of two ancient Athenian aristocrats and their slaves washed ashore  after a storm had wrecked their ship. to their surprise they discover that they have landed on an island run by the descendants of former slaves.
A role reversal comedy, masters becoming slaves and the slaves becoming masters.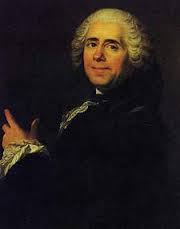 Directed by: Roussa Markakis
Acting: Amanatidis Konstantinos, Karystinou Vassiliki, Knithi Eleni, Xilouri Georgia, Paraskevopoulou Panagiota
Video: MADHOUSE MOVIES & Yannis Krommidakis
Video shooting: Pallas restaurant cafe bar
https://www.facebook.com/events/1096917957143502/